This is a very quick review of the new Lamborghini Urus 2020 Mansory.
As most people know, Lamborghini is known for making slim fast super and hypercars, this one is no exception, except that it is their first SUV!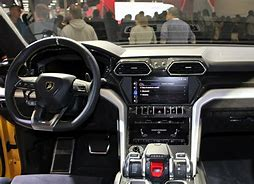 Mansory is known for modifying luxury cars by using body kits, carbon fiber, light, etc,
Engine power of Lamborghini Urus
The Mansory Urus has a 4-liter Biturbo V8 engine. The standard version alone had 650 horsepower and 850 Nm(newton meters), the Mansory edition has been chip tuned to maximize the horsepower just a bit more!
The Mansory edition has I little bit more torque as well, 960 NM to be exact!
The car has a special look to it as a Lamborghini SUV. There are many pieces that have been replaced by Mansory.
There are also stickers that prove it is a Mansory Lamborghini!
The car has a very aggressive looking style and it is quite big.
The interior has been remade by Mansory as well.
The steering wheel has been replaced to a 24-inch, this one is lighter and stronger than the original, and it is called: Yavin.
The sound has also changed to a deeper and in my opinion, better sound!
The car will do 0-60 in just under 3 seconds! That is very good in my opinion. The car has a price of around $490 000.
The car sure likes to drink, most of the people that can afford this do not usually care about the fuel consumption, but it is about 12 MPG in the cities and around 17 MPG on the highway.
Features of the car
The Lamborghini Urus Manosry 2020 has a stunning 4 spoilers!
One bigger in the middle, one under that one, and two on the upper part of the car.
There are 4 seats available in the car considering it is an SUV.
There is also plenty of space in the back of the 2020 Urus!
The inside looks like something out of a jet, there are two large screens in the middle, and also one for the driver.
Of course, they did not miss out on the iconic red startup button, you do not need to put in your keys in the ignition as a normal car no, you flip the cover-up and press the start button.
This is a top-class SUV in my opinion! It has a lot of cool features, a big space, and a great design!
This is an overall great car and if you can afford it, I would recommend you take a closer look at it!
Related articles
Check out best car accessories under 50 Dollars on Amazon