Overview of the Car
The 2020 Kia Mohave is revealed overnight in South Korea and as far as we know, the car is almost the same as the Mohave Masterpiece Concept. Kia Mohave review is here for you.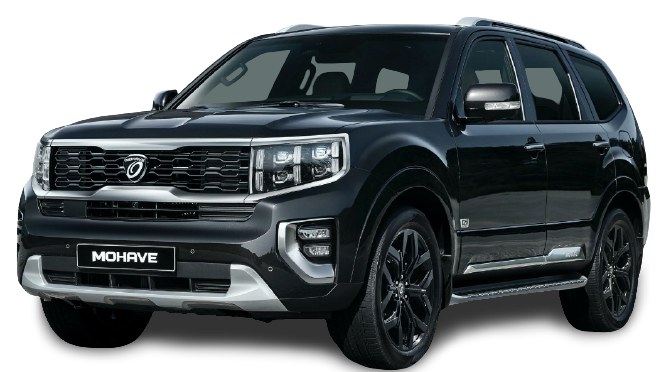 The car was revised heavily to ensure that the quality of the car, as well as its performance, would be better than other cars.
Features of the Car
The features that are available in this car are the digital instrumentation screen which has a size of 12.3 inches and a touchscreen infotainment system that has a voice recognition software that is cloud-based.
Interior and Exterior Design of the Car
It has been shown in the mini brochure of the company that the seats of the car are covered with a leather type surface which can be very soft to touch.
There is also plenty of space in the front seats to rest and stretch our legs comfortably. Besides that, the exterior front part of the car has complete LED headlights and some redesigned LED taillights.
Performance of the Car
The fuel efficiency of the car is increased and the level of emissions produced has been decreased.
All this is due to the fact that the car has an innovative engine which improved the overall performance of the car.
Engine
The 3.8-liter engines are combined together with a fuel-efficient cylinder block to increase the fuel efficiency of the car.
Apart from that, the engine of the car is also equipped with a second-generation piezo dual common rail system to reduce the emissions while at the same time maximizing the power output of the engine.
Number of Seats of the Car
The company states that the car will have for up to five, six and seven-seat configurations for the customers to buy them.
Price of the Car
The current starting price of 2020 Kia Mohave which is available for purchase in South Korea is approximately $57,400.
Related articles
Check out best car accessories on Amazon