Overview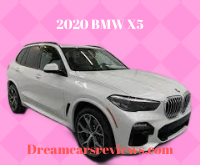 The new 2020 BMW X5 Review will offer more fun after its redesign in 2019 and it is becoming more efficient.
The new M package announced will not be the only change for this new edition. When it's compared to older generations, the 2020 BMW X5 is 2,5 inches (63.5 cm) larger and 1,5 inches (38.1 cm) longer offering more room for its passengers than it did in the past.
This midsize luxury SUV comes with four trim levels: sDrive40i, xDrive40i, xDrive50i, m50i.
Features of the car
When it comes to technology and safety features, the standard options for 2020 BMW X5 include a 12.3-inch touch screen, hi-fi audio system speakers, navigation, lots of USB ports and more.
However, if you wish for an upgrade you can get more features like automatic quad-zone climate, Wi-Fi hotspot, satellite radio, wireless charging and more.
Safety features like parking sensors, collision warning, adaptive cruise control, emergency braking, and lane departure will all be standard on the new 2020 BMW X5.
Other features that you can get are night vision, evasion assistant, park assist, head-up display and more.
Interior and exterior design of the car
The exterior design for the new X5 model didn't suffer much change compared to its predecessors. The most important change is the CLAR platform which offers efficiency improvements and design characteristics.
The 2020 BMW X5 looks good on the interior. The materials used are qualitative and they offer great comfort.
Performance of the car
The 2020 X5 goes from 0 to 60 miles (ca. 97 km) in 5.5 seconds thanks to the 340 horsepower produced by the standard engine.
Engine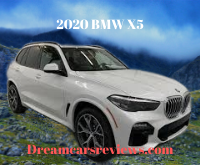 If you prefer a sports car, the 2020 BMW X5 offers you three options: a turbocharged six-cylinder and two turbocharged V8s. The 4.4-liter V8 is the real gem of the new X5 producing 456 horsepower for xDrive50i and 523 horsepower for m50i.
Number of seats
The 2020 BMW X5 has 5 seats with an optional third row of seats. The front is the most comfortable with supportive and adjustable seats.
The second row of seats is also pretty comfortable and offers a lot of space. The third row is tight and it's more suitable for kids.
Fuel consumption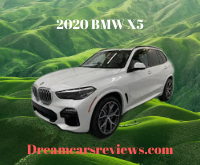 The luxury SUV has a fuel consumption of 23 mpg with a V6 base engine and a consumption of 23 mpg with the 4.4-l V8 engine. The 2020 BMW X5 M Sport model provides a lot of power but its fuel consumption is 16 mpg.
2020 BMW X5 Price
The cost for the new 2020 BMW X5 will vary from approximately $59, 000 for a standard model to $90, 000 for models with greater performance.
Related articles
Check out best car accessories under 50 Dollars on Amazon