Here is a list of the 10 best luxury SUVs in the world. I think that you will love some of them. There are many different brands in this list.
#1. 2020 Mercedes-Benz GLE-Class
This newly redesigned luxury SUV includes state of the art technology, optimized for performance, and provides a truly luxurious experience.
This vehicle produces up to 500 horsepower, making sure you get the most out of its v8 engine.
While performing wonderfully, the interior is beautifully crafted, contains 5 seats to ensure a luxurious and comfortable ride.
19MPG city, 24-26MPG HWY
V8 Engine
AWD/RWD
#2. 2019 Audi Q7
The 2019 Audi Q7 is top-ranked in its class. boasting a unique, spacious interior with 7 seats and providing a quality performance drive.
It's gorgeous interior design and seating are well-worth the price for this amazing luxury vehicle.
19MPG city, 25MPG HWY
V6 Engine
AWD
#3. 2019 Volvo XC90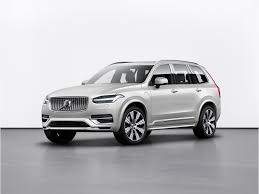 The 2019 Volvo XC90 features a design that stands out from most SUVs.
This SUV includes exceptional features to ensure a safe destination arrival. The spacious seven-seater comes standard with a v4 engine and can be upgraded to a plug-in hybrid engine.
22MPG city, 29MPG HWY
V4 Engine or a plug-in hybrid
AWD
#4. 2019 Porsche Cayenne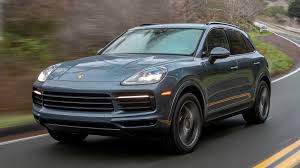 The 201 Porsche Cayenne has been completely revamped, constructed with aluminum for durability and built-in with a turbo-charged V6 Engine.
On top of its performance, the Porsche Cayenne's interior has a clean, crisp look and comfortable seating for 5 people.
18MPG city, 24MPG HWY
Turbo-charged V6 Engine or Hybrid
AWD
#5. 2019 Jaguar I-PACE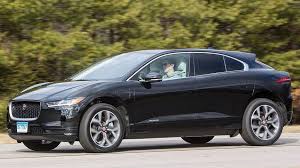 The 2019 Jaguar I-PACE is Jaguar's all-new, fully electric vehicle.
Boasting a smooth ride and capability to last up to 250 miles on a single charge, this vehicle will allow you to get the most out of its unique engine.
76MPGe
Fully Electric Engine
AWD
#6. 2019 Audi Q5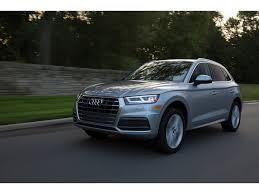 One of Audi's best selling models for 2 years in a row, the 2019 Audi Q5 turns the drive from an SUV into driving like a sports sedan.
Equipped with a turbocharged V4 engine, this vehicle will give you a ride for the ages. Including outstanding performance, the 2019 Audi Q5 provides a spacious and comfortable interior that seats up to 5.
24MPG combined
Turbocharged V4 Engine
AWD
#7. 2019 Lincoln Navigator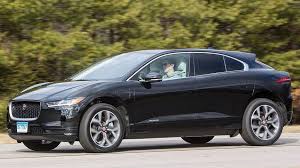 The 2019 Lincoln Navigator, this full-sized SUV is based off the previous 2018 model, includes some minor changes on the interior.
Built with a twin-turbo charged V6 Engine, it'll provide a smooth ride and carry heavy loads.
16MPG city, 23MPG HWY
Twin-Turbo V6 Engine
AWD
#8. 2019 Lexus RX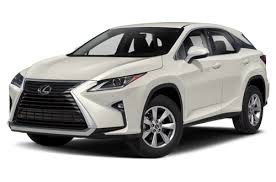 The 2019 Lexus RX, built to be quiet, smooth and comfortable… was based off Lexus' previous models, still provides a world-class luxurious ride for any owner.
23MPG combined
V6 Engine
AWD
#9. 2019 Land Rover/Range Rover Sport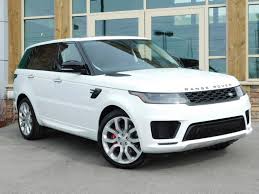 The 2019 Land Rover/Range Rover Sport, is a vehicle that shines with its appearance in luxury.
Based on previous models, this model has the option to include a plug-in hybrid engine.
19MPG to 31MPG(Hybrid)
Turbocharged V6, multiple options
4WD/AWD
#10. 2019 Mercedes-Benz GLC
Another top-class Mercedes SUV, built to last, provides a comfortable ride and has the option for a plug-in hybrid
24MPG Combined
V4 Engine, Hybrid option available
AWD

If you're looking for a top-class luxury SUV, this list should make the selection process easier!
Related articles
Check out best cool car accessories on Amazon