Why Buy a Classic Car?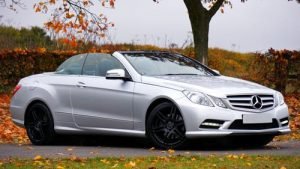 There's not much doubt that "classic is always classy". However, when it comes to classic cars, the right choice and timing are very critical as your purchase can either add class to your lifestyle or can be an unnecessary financial burden.
Talking of a burden, we must also admit that a good timely deal in this segment could also make a fortune for you in a fairly quick time.
Whether you're planning to enrich your garage or are looking for a good investment option, buying a vintage car is a great idea. So, read through and have a look at some of the best buys.
Top 11 Best Classic Cars to Buy.
Now that you've decided to give it a go, we present a list of top 11 best buys for you with summarized points about each.
Our suggestions are based on expert market research by professionals and the rates mentioned are only suggestive. You can get more details about each of these cars in our subsequent posts. It may also be noted that the list is not in any order.
(a) Ford Mustang: 1964 – 1973. With an epic appearance in the 1968 blockbuster Bullitt starring Steve McQueen, the first generation Mustang is a real classic.
Although not rare, it brings a sporty look to the owner. At less than $20,000, it is not too heavy on the pocket and therefore a good buy.
(b) Mercedes Benz SL: 1971 – 1989. The Mercedes has delivered perhaps the maximum number of classic cars over the years. The R107 is certainly one of the best of them all. It has got a powerful engine and transmission system with a sturdy body. Look for rusts in the body and faults in the ABS before finalizing the deal anywhere between $9,000 to $25,000.
(c) Chevrolet Corvette Grand Sport: 1996. Only 1000 of the retro model from the ace car designer were manufactured. With an impressive maximum speed of 168 mph and powerful acceleration that makes it clock 0-60 mph in 5.2 seconds, this was a real racing machine. Costing between $36,000 to $50,000, it's a classic to boast about.
(d) Volkswagen Karmann Ghia Convertible: 1955 – 1974. Volkswagen Beetle at the heart, this masterpiece was manufactured with a combination of German mechanical engineering and Italian art. Karmann and Ghia involvement resulted in this automobile. An exquisite and appealing beauty, it has never been known for its speed. You shouldn't pay anything over $15,000 for it though.
(e) Chevrolet El Camino: 1968 – 1972. Combining the comfort of a sedan and the utility of a pickup truck, Chevrolet modified their Chevy Chevelle by removing the back seats and giving a bigger loading bay. Conceptually similar to the Ford Ranchero, this 'coupe utility' vehicle has gained the status of a classic. Price can range between $6,000 to $20,000 and you must check rusts and repairs as it was more or less used as a rugged carrier.
(f) Subaru Impreza WRX STI: 2004 – 2007. The powerful sports car, that's part of many racing games has an enviably graceful look. The turbo engine with 14.5 psi is capable of reaching 60 mph in 4.9 seconds. Its cost may be between $25,000 to $35,000.
(g) Triumph TR6: 1968 – 1976. The macho and muscular looking car was arguably the best by the British company. With a body built from the German specialist Karmann, it was a great hit in the US. Paying in the range of $7,000 to $15,000, you get the pleasure equivalent to driving an Austin Healey. Do check for rusty body parts and failure history in electrical features.
(h) MG MGB : 1962 – 1980. Costing between just $2,000 to about $20,000, this may not fit to be a car connoisseur's pick, but it's surely a classic in its own rights. The British sports car has the simplicity of engineering with hassle-free and economical maintenance. Consider having one in your collection because of its charm and ease of disposal.
(j) Toyota MR2: 1985 – 1989. Weighing around 2400 pounds, this lightweight 2-seater sports car was an instant hit in 1985. The 1.6-liter engine with 5-speed manual transmission was more than sufficient for the featherweight champion. The car is a must-have classic at a meager $11,000 to $14,500.
(k) Ford Bronco: 1980 – 1986. The 3rd generation Broncos were introduced in the 80s with 2 different engines, the inline-6, and the V-8. With twin traction, the car was liked by many over its predecessor. Presently coming around $15,000, the classic is likely to get costlier and hence offers a great investment option.
(l) Pontiac G8 GXP: 2008 – 2009. With the automobile market crashing, Pontiac G8 was a failure. However, the launch of the G8 GXP model in 2008 ensured a happy ending. The beast of a car, the GXP may be compared to a 4-door Corvette.
The powerful V-8 engine goes past 60mph in 4.7 seconds, despite its heavy structure. It's a costly classic, ranging from $41,000 to $48,000, but it's still a good buy as the rates are only likely to go up.
Conclusion.
Whether you're looking for a class upgrade for your garage collection or trying to make money through buying and selling these vintage cars, it's advisable to make a smart and informed move.
Our recommended list is neither exhaustive nor targeted for a particular audience. It just gives the best classic cars and should be consumed in that manner.
The decision to buy any particular car should be based on your purpose and budget.
Related articles
Check out best cool car accessories on Amazon